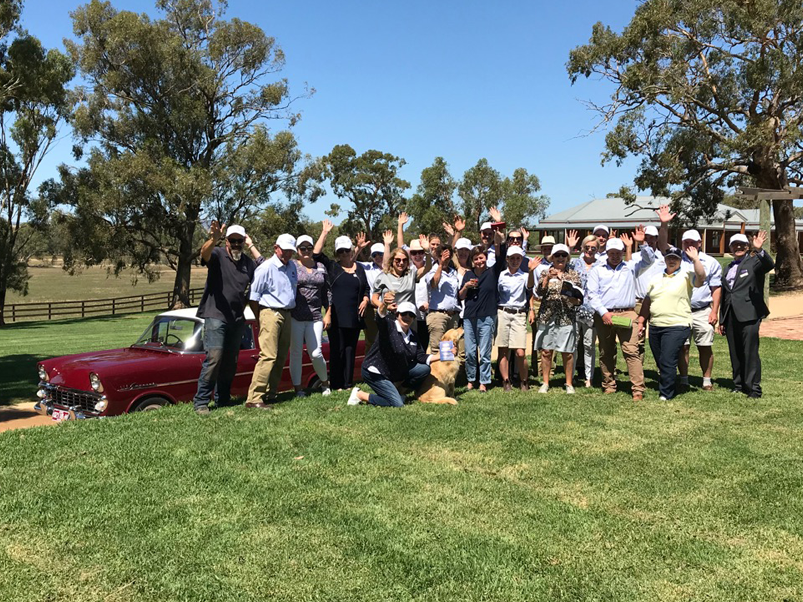 Victorian Wakeful Club members and guests recently travelled to the farm and enjoyed an intimate yearling parade of the draft set go through the ring at Oaklands.
The parade provided an opportunity for the staff team to also present Easter Yearlings (set to shine at the Inglis Australian Easter Sale in Sydney (April 9-10), and refine their horse husbandry skills. At all times striving to ensure the Yearlings become more relaxed in such environments.
A highlight post-parade was the introduction of an Etched x Frankel colt (one of only a small handful of Frankel's currently residing in Australia), who made a very special appearance under the attentive guidance of Pauline.