BACK WITH NATURE
Three Bridges Thoroughbreds goal is quite simply to introduce horses back to nature and let horses be horses. Our large acreage enables our horses to develop naturally in 100 acre undulating and sheltered paddocks with established pastures.

The picturesque property which now encompasses 1600 acres is newly fenced and offers a peaceful and tranquil environment for your thoroughbreds. Architecturally designed, this stunning property incorporates the best nature has to offer in a safe environment for raising athletic thoroughbreds.

The farm is located in Eddington with wonderful established old heritage gum trees along with 5kms of Loddon River frontage dividing the property. The natural shelter is a feature and we have also planted a further 60,000 trees for future generations to enjoy.

We are located in Central Victoria and are only a short drive up the Calder Highway from Melbourne and invite you to come and experience the Three Bridges Thoroughbred difference yourself.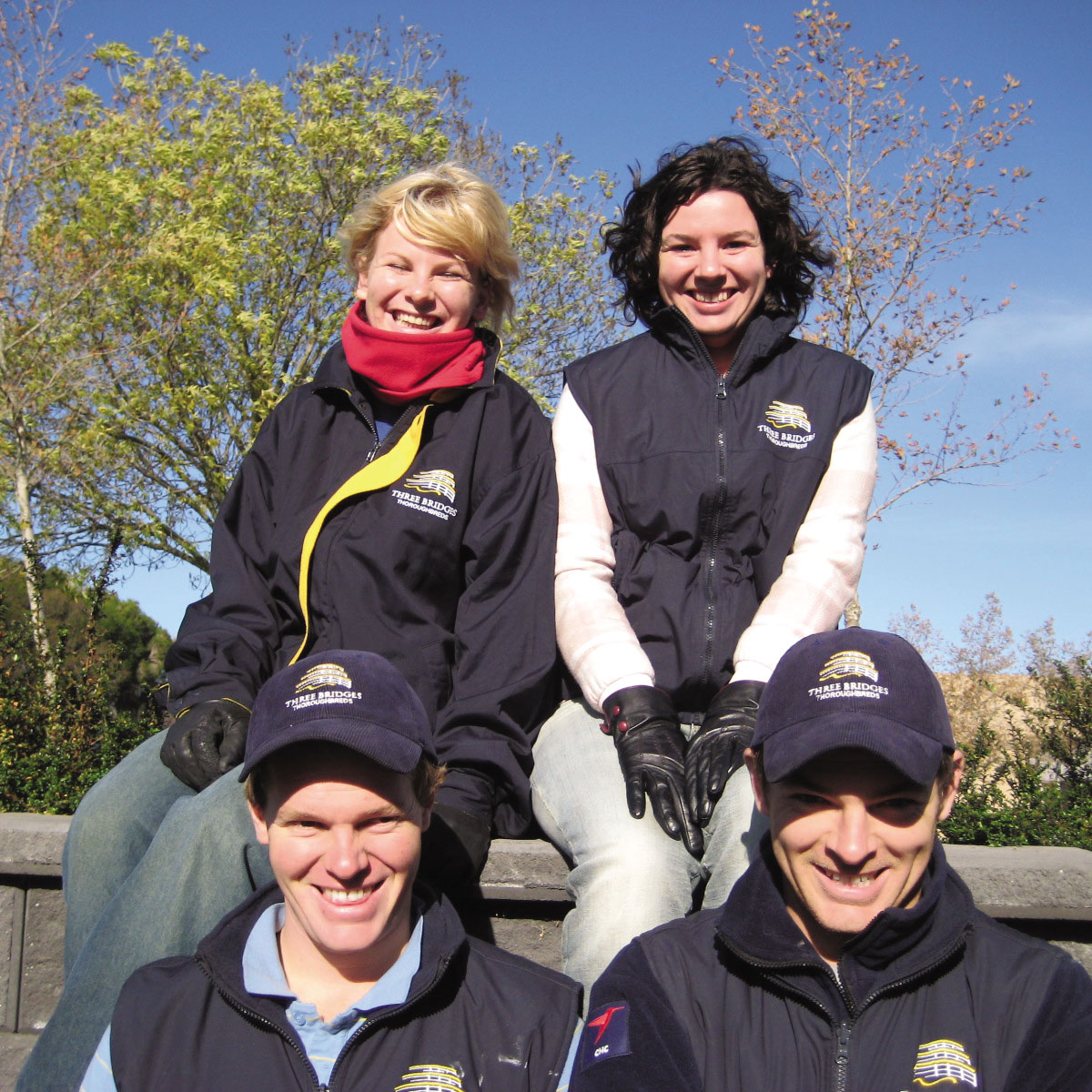 The Environment
It began with an ambitious three-way partnership between a racehorse breeder from the small Central Victorian town of Eddington, a not-for-profit environmental organisation and one of Australia's largest public sector agencies.

Centrelink funded a forest of 10,000 new trees to be planted at the Eddington property by participating in the Greenfleet Australia carbon-offset program. Since then, a grand total of 45,000 native trees have been planted at Three Bridges Thoroughbreds.

"We've set aside 100 of our 800 acres for reforestation. We'll be doing some direct seeding, and are planning 30 metre stretches of vegetation along the boundaries and 20 metre stretches along the river," Peter explained.

Not only does the environmental plan include significant planting of native trees it also encompasses the mighty Loddon River which runs through the property. In an effort to combat erosion of the riverbed logs have been returned the river to restore the natural balance. The project is being monitored by the Melbourne University and the North Central Catchment Management Authority and the changes to the riverbed will be mapped over time. It also creates a spectacular environment for native wildlife including the resident platypus.

"We're really grateful to Greenfleet Australia, Centrelink, Landcare and the North Central Catchment Management Authority for their involvement - it's sure to pay long term dividends for the environment."